Power steering fluid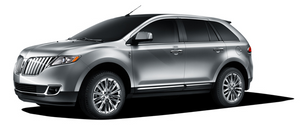 Check the power steering fluid. Refer to scheduled maintenance information.
1. Start the engine and let it run until it reaches normal operating temperature (the engine coolant temperature gauge indicator will be near the center of the normal area between H and C).
2. While the engine idles, turn the steering wheel left and right several times.
3. Turn the engine off.
4. Check the fluid level in the reservoir. It should be between the MIN and MAX lines. Do not add fluid if the level is in this range.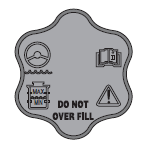 5. If the fluid is low, add fluid in small amounts, continuously checking the level until it reaches the range between the MIN and MAX lines. Be sure to put the cap back on the reservoir. Refer to Maintenance product specifications and capacities in this chapter for the proper fluid type.
See also:
Infant and/or toddler seats
Use a safety seat that is recommended for the size and weight of the child. When installing a child safety seat: • Review and follow the information presented in the Airbag supplemental rest ...
Bounce-back
When an obstacle has been detected in the window opening as the window is moving upward, the window will automatically reverse direction and move down. This is known as "bounce-back". If the ignit ...
Checking engine coolant
The concentration and level of engine coolant should be checked at the intervals listed in scheduled maintenance information. The coolant concentration should be maintained at 50/50 coolant and di ...