Replacing license plate lamp bulbs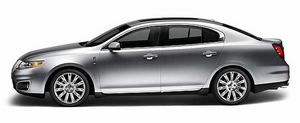 1. Make sure the headlamp switch is in the off position.
2. Remove the screws from the license plate lamp assembly.
3. Remove bulb socket by turning it counterclockwise.
4. Carefully pull the bulb out from the socket.
Install new bulb(s) in reverse order.
See also:
Tire rotation
Rotating your tires at the recommended interval (as indicated in the Scheduled Maintenance chapter) will help your tires wear more evenly, providing better tire performance and longer tire life. ...
Choosing the right fuel
Use only UNLEADED fuel or UNLEADED fuel blended with a maximum of 10% ethanol. Do not use fuel ethanol (E85), diesel, methanol, leaded fuel or any other fuel. The use of leaded fuel is prohibited ...
Tire wear
When the tread is worn down to 1/16th of an inch (2 mm), tires must be replaced to help prevent your vehicle from skidding and hydroplaning. Built-in treadwear indicators, or "wear bars", ...