Compass calibration adjustment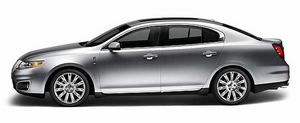 and high voltage lines. For optimum calibration, turn off all electrical accessories (heater/air conditioning, wipers, etc.) and make sure all vehicle doors are shut.

1. Start the vehicle.
2. To calibrate, press and hold the 7 and 9 radio preset buttons together for approximately 10 seconds until CAL appears. Release the buttons.

3. Slowly drive the vehicle in a circle (less than 3 mph [5 km/h]) until the CAL display changes to the direction value (N, S, E, W, etc.). It may take up to five circles to complete calibration.
4. The compass is now calibrated.
See also:
Brake fluid
The fluid level will drop slowly as the brakes wear, and will rise when the brake components are replaced. Fluid levels between the MIN and MAX lines are within the normal operating range; ...
Special instructions
For your added safety, your vehicle is fitted with sophisticated electronic controls. WARNING: Please read the section Airbag Supplemental Restraint System (SRS) in the Seating and Safety Restrai ...
Interior
One of the bigger surprises about the new MKX is how nice the interior is. Other Lincolns have similar treatments – a leather-stitched dashboard and comfortable heated and cooled leather seats – b ...