Compass calibration adjustment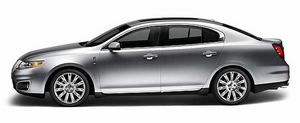 and high voltage lines. For optimum calibration, turn off all electrical accessories (heater/air conditioning, wipers, etc.) and make sure all vehicle doors are shut.

1. Start the vehicle.
2. To calibrate, press and hold the 7 and 9 radio preset buttons together for approximately 10 seconds until CAL appears. Release the buttons.

3. Slowly drive the vehicle in a circle (less than 3 mph [5 km/h]) until the CAL display changes to the direction value (N, S, E, W, etc.). It may take up to five circles to complete calibration.
4. The compass is now calibrated.
See also:
Safety Compliance Certification Label
The National Highway Traffic Safety Administration Regulations require that a Safety Compliance Certification Label be affixed to a vehicle and prescribe where the Safety Compliance Certific ...
Traction AA A B C
The traction grades, from highest to lowest are AA, A, B, and C. The grades represent the tire's ability to stop on wet pavement as measured under controlled conditions on specified government tes ...
Reprogramming a single HomeLink button
To program a device to HomeLink using a HomeLink button previously trained, follow these steps: 1. Press and hold the desired HomeLink button. Do NOT release the button. 2. The indicator light ...