Compass calibration adjustment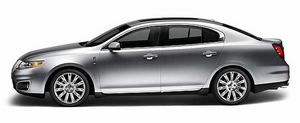 and high voltage lines. For optimum calibration, turn off all electrical accessories (heater/air conditioning, wipers, etc.) and make sure all vehicle doors are shut.

1. Start the vehicle.
2. To calibrate, press and hold the 7 and 9 radio preset buttons together for approximately 10 seconds until CAL appears. Release the buttons.

3. Slowly drive the vehicle in a circle (less than 3 mph [5 km/h]) until the CAL display changes to the direction value (N, S, E, W, etc.). It may take up to five circles to complete calibration.
4. The compass is now calibrated.
See also:
Infant and/or toddler seats
Use a safety seat that is recommended for the size and weight of the child. When installing a child safety seat: • Review and follow the information presented in the Airbag supplemental rest ...
Windshield wiper rainlamp feature (if equipped with autolamp)
When the windshield wipers are turned on during daylight, and the headlamp control is in the autolamp position, the exterior lamps will turn on after a brief delay and will remain on until the wip ...
Choosing the right fuel
Use only UNLEADED fuel or UNLEADED fuel blended with a maximum of 10% ethanol. Do not use fuel ethanol (E85), diesel, methanol, leaded fuel or any other fuel. The use of leaded fuel is prohibited ...