Electronic compass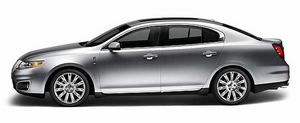 The compass heading is displayed in the center integrated display (CID).
The compass reading may be affected when you drive near large buildings, bridges, power lines and powerful broadcast antenna. Magnetic or metallic objects placed in, on or near the vehicle may also affect compass accuracy.
Usually, when something affects the compass readings, the compass will correct itself after a few days of operating your vehicle in normal conditions. If the compass still appears to be inaccurate, a manual calibration may be necessary. Refer to Compass calibration adjustment.
Most geographic areas (zones) have a magnetic north compass point that varies slightly from the northerly direction on maps. This variation is four degrees between adjacent zones and will become noticeable as the vehicle crosses multiple zones. A correct zone setting will eliminate this error. Refer to Compass zone adjustment.
See also:
Battery saver
The battery saver will shut off the lamps 10 minutes after the ignition has been turned off. • If the dome lamps were turned on using the panel dimmer control, the battery saver will shut them ...
The better business bureau (BBB) AUTO LINE program (U.S. only)
Your satisfaction is important to Ford Motor Company and to your dealer. If a warranty concern has not been resolved using the three-step procedure outlined earlier in this chapter in the Getting t ...
Congratulations
Congratulations on acquiring your new Lincoln. Please take the time to get well acquainted with your vehicle by reading this handbook. The more you know and understand about your vehicle, the grea ...