Global open windows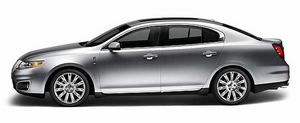 Press and hold

on the remote transmitter to begin opening the two front windows and (if equipped) vent the moon roof.
• The

control can then be released and the windows will complete the opening operation and fully vent the moon roof.
• If

or

is pressed during the opening operation, both windows and moon roof movement will stop.
Note: The ignition must be in the off position and the accessory delay feature must not be activated in order for this feature to operate.
Note: To disable this feature, contact your authorized dealer.