How does the side airbag system work?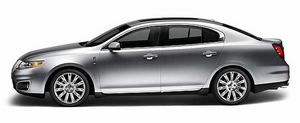 The design and development of the side airbag system included recommended testing procedures that were developed by a group of automotive safety experts known as the Side Airbag Technical Working Group. These recommended testing procedures help reduce the risk of injuries related to the deployment of side airbags (including side air curtain systems).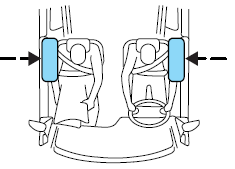 The side airbag system consists of the following:
Х An inflatable bag (airbag) with a gas generator concealed behind the outboard bolster of the driver and front passenger seatbacks.
Х The same warning light, electronic control and diagnostic unit as used for the front airbags.
Х Two crash sensors located under the outboard side of the front seats, attached near the floor.
Side airbags, in combination with safety belts, can help reduce the risk of severe injuries in the event of a significant side impact collision.
The side airbags are fitted on the outboard side of the seatbacks of the front seats. In certain lateral collisions, the airbag on the side affected by the collision will be inflated. The airbag was designed to inflate between the door panel and occupant to further enhance the protection provided occupants in side impact collisions.
The airbag SRS is designed to activate when the vehicle sustains lateral deceleration sufficient to cause the sensors to close an electrical circuit that initiates airbag inflation.
The fact that the airbags did not inflate in a collision does not mean that something is wrong with the system. Rather, it means the forces were not of the type sufficient to cause activation. Side airbags are designed to inflate in side-impact collisions, not roll-over, rear-impact, frontal or near-frontal collisions, unless the collision causes sufficient lateral deceleration.
WARNING: Several air bag system components get hot after inflation. Do not touch them after inflation.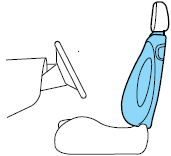 WARNING: If the side airbag has deployed, the airbag will not function again.
The side airbag system (including the seat) must be inspected and serviced by an authorized dealer. If the airbag is not replaced, the unrepaired area will increase the risk of injury in a collision.
See also:
Positive retention floor mat
WARNING: Always use floor mats that are designed to fit the foot well of your vehicle. Only use floor mats that leave the pedal area unobstructed. Only use floor mats that are firmly secured to ...
All-wheen drive
All-wheel drive is standard with the twin-turbo 3.5-liter V6 and optional on the 3.7-liter V6. In good weather, over smooth roads at modest speeds and when AWD is not needed, the system intelligentl ...
Why Maintain Your Vehicle?
Carefully following this schedule helps protect against major repair expenses resulting from neglect or inadequate maintenance and may also help to increase the value of your vehicle when you sell ...