Damage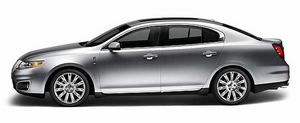 Periodically inspect the tire treads and sidewalls for damage (such as bulges in the tread or sidewalls, cracks in the tread groove and separation in the tread or sidewall). If damage is observed or suspected have the tire inspected by a tire professional. Tires can be damaged during off-road use, so inspection after off-road use is also recommended.
WARNING: Age.
Tires degrade over time depending on many factors such as weather, storage conditions, and conditions of use (load, speed, inflation pressure, etc.) the tires experience throughout their lives.
In general, tires should be replaced after six years regardless of tread wear. However, heat caused by hot climates or frequent high loading conditions can accelerate the aging process and may require tires to be replaced more frequently.
You should replace your spare tire when you replace the road tires or after six years due to aging even if it has not been used.
See also:
Power door locks
• Press the control to unlock all doors. • Press the control to lock all doors. ...
Stopping and securing the vehicle
1. Park on a level surface, activate hazard flashers and set the parking brake. 2. Place the gearshift lever in P (Park) and turn the engine off. Removing the spare tire and jack 1. Lift t ...
Lamp assembly condensation
Exterior lamps are vented to accommodate normal changes in pressure. Condensation can be a natural by-product of this design. When moist air enters the lamp assembly through the vents, there is a p ...