BLIS -CTA on/off and disable operation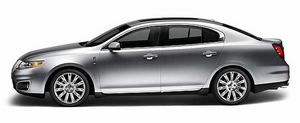 The BLIS and/or the CTA can be turned off via the message center.
Turning the BLIS off does not turn off the CTA and vice-versa. If either the BLIS or CTA is turned off, the systems will automatically turn back on at the next ignition key cycle. When either the BLIS or CTA is turned off, the message center displays BLIND SPOT SYS OFF and/or CTA SYSTEM OFF. When the BLIS or CTA system is off, the driver will not receive alerts. Refer to Message center in the Instrument Cluster chapter.
The BLIS -CTA can be disabled permanently even after an ignition key cycle. This must be done by your dealership service technician.
Once either of the systems are disabled, enabling must also be performed at the dealership. When disabled, the message center will display BLIND SPOT DISABLED and/or CTA DISABLED.
See also:
Inflating your tires
Safe operation of your vehicle requires that your tires are properly inflated. Remember that a tire can lose up to half of its air pressure without appearing flat. Every day before you drive, c ...
Electronic stability control (ESC)
Electronic stability control (ESC) may enhance your vehicle's directional stability during adverse maneuvers, for example when cornering severely or avoiding objects in the roadway. ESC operates b ...
Trailer brakes
Be sure your trailer conforms to all applicable local and Federal regulations regarding trailer braking. If your trailer is equipped with electronically-controlled brakes you will need to have an ...