BLIS -CTA on/off and disable operation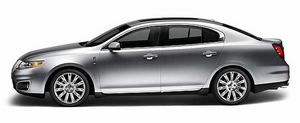 The BLIS and/or the CTA can be turned off via the message center.
Turning the BLIS off does not turn off the CTA and vice-versa. If either the BLIS or CTA is turned off, the systems will automatically turn back on at the next ignition key cycle. When either the BLIS or CTA is turned off, the message center displays BLIND SPOT SYS OFF and/or CTA SYSTEM OFF. When the BLIS or CTA system is off, the driver will not receive alerts. Refer to Message center in the Instrument Cluster chapter.
The BLIS -CTA can be disabled permanently even after an ignition key cycle. This must be done by your dealership service technician.
Once either of the systems are disabled, enabling must also be performed at the dealership. When disabled, the message center will display BLIND SPOT DISABLED and/or CTA DISABLED.
See also:
Checking engine coolant
The concentration and level of engine coolant should be checked at the intervals listed in scheduled maintenance information. The coolant concentration should be maintained at 50/50 coolant and di ...
Vehicle identification number (VIN)
The vehicle identification number is located on the driver side instrument panel. Please note that in the graphic, XXXX is representative of your vehicle identification number. The Veh ...
Wheel lug nut torque specifications
Retighten the lug nuts to the specified torque within 100 miles (160 km) after any wheel disturbance (rotation, flat tire, wheel removal, etc.). WARNING: When a wheel is installed, always remove ...