Stowing the wheel and jack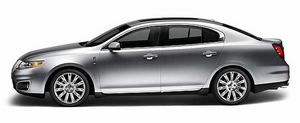 1. Fully collapse the jack and place it back in the storage area in the trunk.
2. Replace the jack retention bolt to secure the jack.
3. Place the tire in the storage bin in the trunk.
4. Replace the cover plate and bolt.
• When storing a flat road tire, flip the cover plate over and use the long bolt.
• When storing the temporary spare tire, replace the cover plate and use the short bolt.
5. Secure the bolt using the lug wrench.
6. Insert the lug wrench and bolt in the tool bag and place over the jack.
7. Replace the carpeted load floor panel.
See also:
When Your Temporary Spare Tire Is Installed
When one of your road tires needs to be replaced with the temporary spare, the TPMS will continue to identify an issue to remind you that the damaged road wheel/tire needs to be repaired and put b ...
When fail-safe mode is activated
You have limited engine power when in the fail-safe mode, so drive the vehicle with caution. The vehicle will not be able to maintain high-speed operation and the engine will run rough. Remember t ...
Wheel lug nut torque specifications
Retighten the lug nuts to the specified torque within 100 miles (160 km) after any wheel disturbance (rotation, flat tire, wheel removal, etc.). WARNING: When a wheel is installed, always remove ...