Additional assistance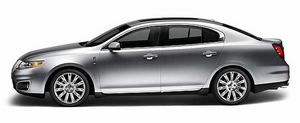 If you have questions or concerns, or are unsatisfied with the service you are receiving, follow these steps:
1. Contact your Sales Representative or Service Advisor at your selling/servicing authorized dealer.
2. If your inquiry or concern remains unresolved, contact the Sales Manager, Service Manager or Customer Relations Manager.
3. If you require assistance or clarification on Ford Motor Company policies, please contact the Ford Customer Relationship Center
In order to help you serve you better, please have the following information available when contacting a Customer Relationship Center:
• Vehicle Identification Number (VIN)
• Your telephone number (home and business)
• The name of the authorized dealer and city where located
• The vehicle's current odometer reading
In some states, you must directly notify Ford in writing before pursuing remedies under your state's warranty laws. Ford is also allowed a final repair attempt in some states.
In the United States, a warranty dispute must be submitted to the BBB AUTO LINE before taking action under the Magnuson-Moss Warranty Act, or to the extent allowed by state law, before pursuing replacement or repurchase remedies provided by certain state laws. This dispute handling procedure is not required prior to enforcing state created rights or other rights which are independent of the Magnuson-Moss Warranty Act or state replacement or repurchase laws.
See also:
Cross traffic alert (CTA) system operation
The CTA system warns the driver of approaching vehicles when R (Reverse) is selected and the vehicle is backing out of a front-in parking spot. It sounds a series of tones and flashes the BLIS ind ...
Hitches
Do not use a hitch that clamps onto the vehicle's bumper; use a load-carrying hitch. You must distribute the load in your trailer so that 10–15% of the total weight of the trailer is on the tongue ...
Types of garage door openers (rolling code and fixed code)
The Car2U Home Automation System may be programmed to operate rolling code and fixed code garage door openers. • Rolling code garage door openers were produced after 1996 and are code protected. ...