Ordering additional owner's literature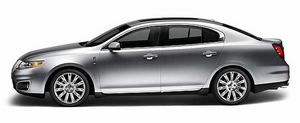 To order the publications in this portfolio, contact Helm, Incorporated at:
HELM, INCORPORATED
47911 Halyard Drive
Plymouth, Michigan 48170
Attention: Customer Service
Or to order a free publication catalog, call toll free: 1-800-782-4356
Monday-Friday 8:00 a.m. - 6:00 p.m. EST
Helm, Incorporated can also be reached by their website:
www.helminc.com.
(Items in this catalog may be purchased by credit card, check or money order.)
See also:
Recommendations for attaching child safety restraints for children
WARNING: Airbags can kill or injure a child in a child seat. NEVER place a rear-facing child seat in front of an active airbag. If you must use a forward-facing child seat in the front seat, move ...
Perimeter alarm system
The perimeter alarm system will help protect your vehicle from unauthorized entry. When the following types of unauthorized entry occur: • any door, the hood or the trunk is opened without usi ...
Multi-point inspection
In order to keep your vehicle running right, it is important to have the systems on your vehicle checked regularly. This can help identify potential issues and prevent major problems. Ford Motor C ...