Ordering additional owner's literature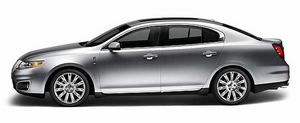 To order the publications in this portfolio, contact Helm, Incorporated at:
HELM, INCORPORATED
47911 Halyard Drive
Plymouth, Michigan 48170
Attention: Customer Service
Or to order a free publication catalog, call toll free: 1-800-782-4356
Monday-Friday 8:00 a.m. - 6:00 p.m. EST
Helm, Incorporated can also be reached by their website:
www.helminc.com.
(Items in this catalog may be purchased by credit card, check or money order.)
See also:
Away from home
If you are away from home when your vehicle needs service, contact the Ford Customer Relationship Center or use the online resources listed below to find the nearest authorized dealer. In the Uni ...
Important Ventilating Information
If you stop your vehicle and leave the engine idling for long periods of time, we recommend that you do one of the following: • Open the windows at least one inch (2.5 cm). • Set your climate cont ...
Cargo net
The cargo net secures lightweight objects in the cargo area. Attach the net to the loops and anchors provided. WARNING: This net is not designed to restrain objects during a collision. ...