Ordering additional owner's literature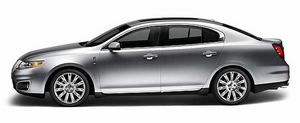 To order the publications in this portfolio, contact Helm, Incorporated at:
HELM, INCORPORATED
47911 Halyard Drive
Plymouth, Michigan 48170
Attention: Customer Service
Or to order a free publication catalog, call toll free: 1-800-782-4356
Monday-Friday 8:00 a.m. - 6:00 p.m. EST
Helm, Incorporated can also be reached by their website:
www.helminc.com.
(Items in this catalog may be purchased by credit card, check or money order.)
See also:
Windows and wiper blades
The windshield, rear and side windows and the wiper blades should be cleaned regularly. If the wipers do not wipe properly, substances on the vehicle's glass or the wiper blades may be the cause. ...
Sound Adjustments
Press SOUND repeatedly to cycle through the following features: BASS: Press SEEK to adjust the level of bass. TREBLE: Press SEEK to adjust the level of treble. BALANCE: Press SE ...
Autolock feature
The autolock feature will lock all the doors when: • all the doors are closed, • the ignition is on, • you shift into any gear putting the vehicle in motion, and • the vehicle attains a speed ...