Fuel quality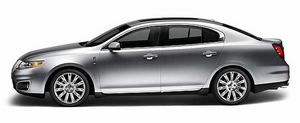 If you are experiencing starting, rough idle or hesitation driveability problems during a cold start, try a different brand of УRegularФ unleaded gasoline.
Do not add aftermarket fuel additive products to your fuel tank. It should not be necessary to add any aftermarket products to your fuel tank if you continue to use high quality fuel of the recommended octane rating. These products have not been approved for your engine and could cause damage to the fuel system. Repairs to correct the effects of using an aftermarket product in your fuel may not be covered by your warranty.
Many of the worldТs automakers approved the World-Wide Fuel Charter that recommends gasoline specifications to provide improved performance and emission control system protection for your vehicle.
Gasolines that meet the World-Wide Fuel Charter should be used when available. Ask your fuel supplier about gasolines that meet the World-Wide Fuel Charter.
See also:
Battery saver
The battery saver will shut off the lamps 10 minutes after the ignition has been turned off. Х If the dome lamps were turned on using the panel dimmer control, the battery saver will shut them ...
Security override
To override a bounce-back condition, within two seconds after the window reaches the bounce-back position, pull and hold the switch up and the window will travel up with no bounce-back or pinch ...
Safety Compliance Certification Label
The National Highway Traffic Safety Administration Regulations require that a Safety Compliance Certification Label be affixed to a vehicle and prescribe where the Safety Compliance Certific ...