Motorcraft part numbers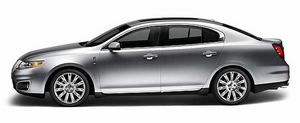 1For spark plug replacement, see your authorized dealer. Refer to scheduled maintenance information for the appropriate intervals for changing the spark plugs.
Replace the spark plugs with ones that meet Ford material and design specifications for your vehicle, such as Motorcraft or equivalent replacement parts. The customer warranty may be void for any damage to the engine if such spark plugs are not used.
See also:
Away from home
If you are away from home when your vehicle needs service, contact the Ford Customer Relationship Center or use the online resources listed below to find the nearest authorized dealer. In the Uni ...
Tire wear
When the tread is worn down to 1/16th of an inch (2 mm), tires must be replaced to help prevent your vehicle from skidding and hydroplaning. Built-in treadwear indicators, or "wear bars", ...
Adaptive cruise control (acc) (if equipped)
Adaptive cruise control (ACC) is much like speed control, only this system is designed to automatically adjust your speed to maintain a proper distance between you and the vehicle in front of you ...