Identifying your vehicle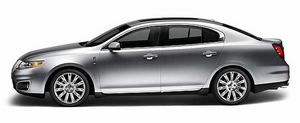 See also:
How your vehicle differs from other vehicles
Crossover vehicles can differ from some other vehicles in a few noticeable ways. Your vehicle may be: Х Higher Ц to allow higher load carrying capacity. Х Shorter Ц to give it the capabi ...
Choosing the right fuel
Use only UNLEADED fuel or UNLEADED fuel blended with a maximum of 10% ethanol. Do not use fuel ethanol (E85), diesel, methanol, leaded fuel or any other fuel. The use of leaded fuel is prohibited ...
Ford esp extended service plans (U.S. only)
More than 32 million Ford and Lincoln owners have discovered the powerful protection of Ford ESP. It is the only extended service plan backed by Ford Motor Company, and provides Уpeace of mindФ ...