Sample MP3 structure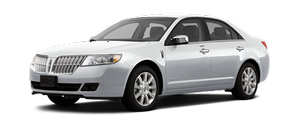 If you are burning your own MP3 discs, it is important to understand how the system will read the structures you create. While various files may be present, (files with extensions other than mp3), only files with the .mp3 extension will be played. Other files will be ignored by the system. This enables you to use the same MP3 disc for a variety of tasks on your work computer, home computer and your in-vehicle system.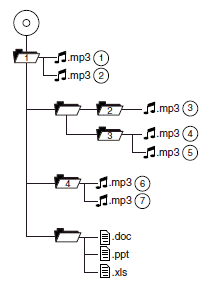 In track mode, the system will display and play the structure as if it were only one level deep (all .mp3 files will be played, regardless of being in a specific folder). In folder mode, the system will only play the .mp3 files in the current folder.
See also:
Vehicle Symbol Glossary
Safety Alert Fasten Safety Belt Airbag - Side Child Seat Tether Anchor Anti-Lock Brake System Brake Fluid - Non-Petroleum Based Stability Control System Master Lighting Switch Fog Lam ...
Brakes
Occasional brake noise is normal. If a metal-to-metal, continuous grinding or continuous squeal sound is present, the brake linings may be worn-out and should be inspected by an authorized dealer. ...
Information about uniform tire quality grading
Tire Quality Grades apply to new pneumatic passenger car tires. The Quality grades can be found where applicable on the tire sidewall between tread shoulder and maximum section width. For ...