Replacing front parking lamp/turn signal/sidemarker bulbs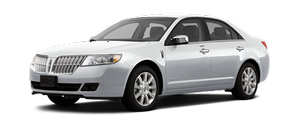 1. Make sure headlamp switch is in the off position, then open the hood.
2. Reach in behind the headlamp assembly to access the bulb sockets and connectors.
3. Locate the parking/turn signal lamp electrical connector and remove it by pulling it straight off.
4. Remove the bulb socket by turning it counterclockwise and pulling it straight out.
5. To remove the bulb, pull it straight out of the bulb socket.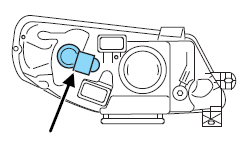 Install the new bulb(s) in reverse order.
See also:
Auxiliary power point (12V DC)
Power outlets are designed for accessory plugs only. Do not insert any other object in the power outlet as this will damage the outlet and blow the fuse. Do not hang any type of accessory or acc ...
Driving through water
If driving through deep or standing water is unavoidable, proceed very slowly. Never drive through water that is higher than the bottom of the wheel rims (for cars) or the bottom of the hubs ...
Safety Compliance Certification Label
The National Highway Traffic Safety Administration Regulations require that a Safety Compliance Certification Label be affixed to a vehicle and prescribe where the Safety Compliance Certific ...