Replacing front parking lamp/turn signal/sidemarker bulbs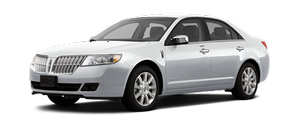 1. Make sure headlamp switch is in the off position, then open the hood.
2. Reach in behind the headlamp assembly to access the bulb sockets and connectors.
3. Locate the parking/turn signal lamp electrical connector and remove it by pulling it straight off.
4. Remove the bulb socket by turning it counterclockwise and pulling it straight out.
5. To remove the bulb, pull it straight out of the bulb socket.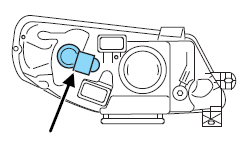 Install the new bulb(s) in reverse order.
See also:
Touchscreen functions
Temperature– Press the up and down arrows on the left side of the screen to increase/decrease the airflow temperature for the driver side of the vehicle. This control also adjusts the ...
Checking automatic transmission fluid at normal operating temperature (140°F-158°F [60°C-70°C])
Automatic transmission fluid expands when warmed. To obtain an accurate fluid check, drive the vehicle until it is warmed up (approximately 20 miles [30 km]) until the engine coolant gauge indic ...
Erasing personal code
1. Enter the factory set 5–digit code. 2. Within five seconds, press the 1 • 2 on the keypad and release. 3. Press and hold the 1 • 2 for two seconds. This must be done within five seconds of co ...