Replacing front parking lamp/turn signal/sidemarker bulbs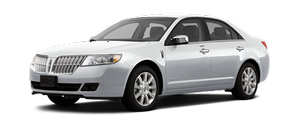 1. Make sure headlamp switch is in the off position, then open the hood.
2. Reach in behind the headlamp assembly to access the bulb sockets and connectors.
3. Locate the parking/turn signal lamp electrical connector and remove it by pulling it straight off.
4. Remove the bulb socket by turning it counterclockwise and pulling it straight out.
5. To remove the bulb, pull it straight out of the bulb socket.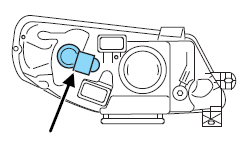 Install the new bulb(s) in reverse order.
See also:
Auto high beams
During nighttime driving, the automatic high beam system automatically turns on your high beams if it is dark enough and no other traffic is present. When it detects an approaching vehicle's headl ...
Fuses
If electrical components in the vehicle are not working, a fuse may have blown. Blown fuses are identified by a broken wire within the fuse. Check the appropriate fuses before replacing an ...
Adding engine coolant
When adding coolant, make sure it is a 50/50 mixture of engine coolant and distilled water. Add the mixture to the coolant reservoir, when the engine is cool, until the appropriate fill level is o ...