Compass calibration adjustment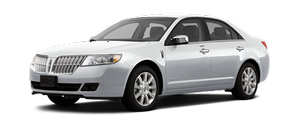 Perform compass calibration in an open area free from steel structures and high voltage lines. For optimum calibration, turn off all electrical accessories (heater/air conditioning, wipers, etc.) and make sure all vehicle doors are shut.
1. Start the vehicle.
2. To calibrate, press and hold the 7 and 9 radio preset buttons together for approximately 10 seconds until CAL appears. Release the buttons.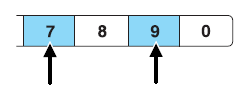 3. Slowly drive the vehicle in a circle (less than 3 mph [5 km/h]) until the CAL display changes to the direction value (N, S, E, W, etc.). It may take up to five circles to complete calibration.БЮ 4. The compass is now calibrated.

See also:
Standard settings – these settings cannot be changed
• Belt-Minder cannot be disabled. The audio system will be muted whenever Belt-Minder is activated until the safety belts are buckled. Refer to the Seating and Safety Restraints chapter for a detai ...
Ford esp extended service plans (Canada only)
You can get more protection for your vehicle by purchasing a Ford Extended Service Plan (ESP). Ford ESP is the only service contract backed by Ford Motor Company of Canada, Limited. Depending on t ...
Safety Compliance Certification Label
The National Highway Traffic Safety Administration Regulations require that a Safety Compliance Certification Label be affixed to a vehicle and prescribe where the Safety Compliance Certific ...