Compass calibration adjustment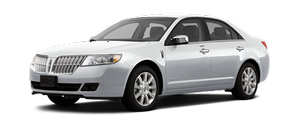 Perform compass calibration in an open area free from steel structures and high voltage lines. For optimum calibration, turn off all electrical accessories (heater/air conditioning, wipers, etc.) and make sure all vehicle doors are shut.
1. Start the vehicle.
2. To calibrate, press and hold the 7 and 9 radio preset buttons together for approximately 10 seconds until CAL appears. Release the buttons.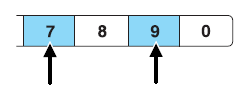 3. Slowly drive the vehicle in a circle (less than 3 mph [5 km/h]) until the CAL display changes to the direction value (N, S, E, W, etc.). It may take up to five circles to complete calibration.БЮ 4. The compass is now calibrated.

See also:
MKZ Hybrid
Lincoln's first hybrid is also the first midsize, front-wheel-drive hybrid sedan from a luxury automaker. The MKZ Hybrid's drivetrain technology should look familiar, as the car is related to the ...
Powertrain
The standard engine for 2013 is a more powerful and efficient 3.7-liter V6 that includes twin independent variable camshaft timing (Ti-VCT). The ability to vary camshaft timing to optimize the openi ...
Ride & Handling
The optional Sport Appearance Package includes 18-inch aluminum wheels and a sport suspension, and the result is a notably firm ride — think all-wheel-drive Acura TL suspension tuning, not Lexus E ...