Compass calibration adjustment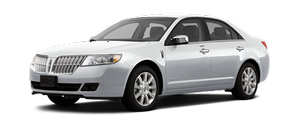 Perform compass calibration in an open area free from steel structures and high voltage lines. For optimum calibration, turn off all electrical accessories (heater/air conditioning, wipers, etc.) and make sure all vehicle doors are shut.
1. Start the vehicle.
2. To calibrate, press and hold the 7 and 9 radio preset buttons together for approximately 10 seconds until CAL appears. Release the buttons.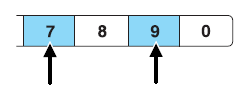 3. Slowly drive the vehicle in a circle (less than 3 mph [5 km/h]) until the CAL display changes to the direction value (N, S, E, W, etc.). It may take up to five circles to complete calibration.Ѕё 4. The compass is now calibrated.

See also:
Brake-shift interlock
This vehicle is equipped with a brake-shift interlock (BSI) feature that prevents the gearshift lever from being moved from P (Park) when the ignition is in the on position unless the brake pedal ...
Safety practices
Driving habits have a great deal to do with your tire mileage and safety. Х Observe posted speed limits Х Avoid fast starts, stops and turns Х Avoid potholes and objects on the road Х Do not ...
Away from home
If you are away from home when your vehicle needs service, contact the Ford Customer Relationship Center or use the online resources listed below to find the nearest authorized dealer. In the U ...