Compass calibration adjustment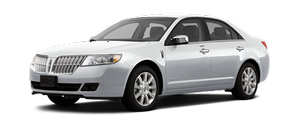 Perform compass calibration in an open area free from steel structures and high voltage lines. For optimum calibration, turn off all electrical accessories (heater/air conditioning, wipers, etc.) and make sure all vehicle doors are shut.
1. Start the vehicle.
2. To calibrate, press and hold the 7 and 9 radio preset buttons together for approximately 10 seconds until CAL appears. Release the buttons.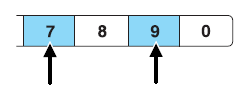 3. Slowly drive the vehicle in a circle (less than 3 mph [5 km/h]) until the CAL display changes to the direction value (N, S, E, W, etc.). It may take up to five circles to complete calibration.Ѕё 4. The compass is now calibrated.

See also:
Conditions
Х Heavily loading a vehicle may reduce fuel economy at any speed. Х Carrying unnecessary weight may reduce fuel economy (approximately 1 mpg [0.4 km/L] is lost for every 400 lb [180 kg] of weight c ...
Collision warning system (if equipped)
The collision warning with brake support, is designed to alert the driver of certain collision risks with a red warning light located above the dashboard and an audible warning chime. The brake su ...
Turning the engine off after using remote start
Х Press one time. The parking lamps will turn off. You may have to be closer to the vehicle than when starting due to ground reflection and the added noise of the running engine. You can di ...