Real-time damping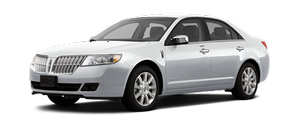 Compared with the fixed-rate dampers fitted to the 2012 MKS, the new CCD dampers for the 2013 MKS offer dramatically expanded control range.
CCD utilizes an array of 46 inputs to feed data to a sophisticated control unit that continuously monitors more than 23,000 packets of information per second. Algorithms react to the data by calculating the optimal damping force every 2 milliseconds or 500 times per second. The system commands damping force changes 20 times per second (20Hz). On average, large damper force adjustments (such as firm to soft) occur in just 11 milliseconds. For engineers, mechanical actions that occur in less than 13 milliseconds are considered real-time actions.
The system's powerful processing speed and fast-acting mechanicals enable CCD to constantly read the road surface and continuously adjust damping rates in real time across the three selectable ranges - Sport, Normal and Comfort. CCD operates so quickly that it can react pre-emptively.
CCD recognizes, for example, when the car is encountering a pothole and can instantly tighten damper control to prevent the wheel and tire from experiencing the full depth of the pothole. Typically, the damping rate increases by more than 150 percent versus the system's softest setting, helping to smooth out an otherwise harsh and jarring event. The system is so quick that inputs received at the front wheels are then used to prepare the rear wheels to deliver a more refined driving experience.
"CCD is always active, and it underpins the expanded dynamic capabilities of the new MKS," said Brian Naspinsky, Lincoln Vehicle Integration engineer. "CCD makes it possible to provide a smoother, more controlled ride over virtually any road surface in part by reducing body roll by up to 20 percent. CCD also improves handling. Understeer on the Lincoln MKS has been reduced by approximately 25 percent, so the car feels more eager and ready to respond."
See also:
Check MyKey system status
The vehicle system check will provide the status of the following MyKey parameters: • MYKEY MILES — This odometer only tracks mileage when a MyKey is used. If mileage does not accumulate as exp ...
Intelligent Oil Life Monitor
Your vehicle is equipped with an Intelligent Oil Life Monitor that determines when the engine oil should be changed based on how your vehicle is used. By using several important factors in its cal ...
CTA and reverse sensing system (RSS) interaction
CTA works along with the reverse sensing system (RSS) (if equipped). Become familiar with the warning tones of both systems. ...