Gate Operator & Canadian Programming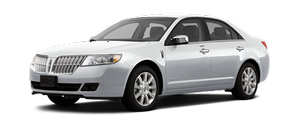 During programming, your hand-held transmitter may automatically stop transmitting — not allowing enough time for HomeLink to accept the signal from the hand-held transmitter.
After completing Step 1 outlined in the Programming section, replace Step 2 with the following: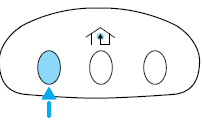 • Continue to press and hold the HomeLink button (note Step 2 in the Programming section) while you press and release — every two seconds ("cycle") your hand-held transmitter until the frequency signal has been accepted by the HomeLink . The indicator light will flash slowly and then rapidly after HomeLink accepts the radio frequency signal.
• Proceed with Step 3 in the Programming section.
See also:
Brakes
Occasional brake noise is normal. If a metal-to-metal, continuous grinding or continuous squeal sound is present, the brake linings may be worn-out and should be inspected by an authorized deale ...
Maintenance and modifications
The suspension and steering systems on your vehicle have been designed and tested to provide predictable performance whether loaded or empty and durable load carrying capability. For this reason, ...
HomeLink Wireless Control System
The HomeLink Wireless Control System, located on the driver's visor, provides a convenient way to replace up to three hand-held transmitters with a single built-in device. This feature will ...