Four-wheel anti-lock brake system (ABS)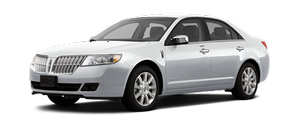 Your vehicle is equipped with an anti-lock braking system (ABS). This system helps you maintain steering control during emergency stops by keeping the brakes from locking. Noise from the ABS pump motor and brake pedal pulsation may be observed during ABS braking and the brake pedal may suddenly travel a little farther as soon as ABS braking is done and normal brake operation resumes. These are normal characteristics of the ABS and should be no reason for concern.
Using ABS
When hard braking is required, apply continuous force on the brake pedal. Do not pump the brake pedal since this will reduce the effectiveness of the ABS and will increase your vehicle's stopping distance. The ABS will be activated immediately, allowing you to retain steering control during hard braking and on slippery surfaces. However, the ABS does not decrease stopping distance.
Brake assist
The brake assist system provides full braking force during panic braking situations. It detects a rapid application of the brake pedal and uses the ABS system to achieve maximum braking pressure. Once a panic brake application is detected, the system will remain activated as long as the brake pedal is pressed or ABS is engaged. The system is deactivated by either releasing the brake pedal or coming to a complete stop. When the system activates, noise from the ABS pump motor and brake pedal pulsation may be observed; this is normal.
ABS warning lamp
The ABS lamp in the instrument cluster momentarily illuminates when the ignition is switched on. If the light does not illuminate during start up, remains on or flashes, the ABS is disabled due to a malfunction and needs to be serviced.

Even when the ABS is disabled, normal braking is still effective. If your BRAKE warning lamp illuminates with the parking brake released, have your brake system serviced immediately.

See also:
R (Reverse)
With the gearshift lever in R (Reverse), the vehicle will move backward. Always come to a complete stop before shifting into and out of R (Reverse). ...
Opening the trunk
Press twice within three seconds to open the trunk. • Ensure that the trunk is closed and latched before driving your vehicle. Failure to properly latch the trunk may cause objects to fall o ...
Steering
3.5L EcoBoost™ engine (if equipped): Your vehicle is equipped with an Electric Power Steering (EPS) system. There is no fluid reservoir to check or fill. If your vehicle loses electrical power ...