Changing the wiper blades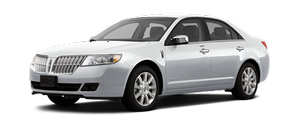 1. Pull the wiper blade and arm away from the glass.
2. Squeeze the locking tabs to release the blade from the arm and pull the blade away from the arm to remove it.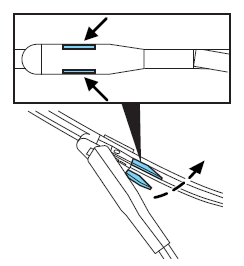 3. Attach the new blade to the arm and snap it into place.
Replace wiper blades at least once per year for optimum performance.
Poor wiper quality can be improved by cleaning the wiper blades and the windshield. Refer to Windows and wiper blades in the Cleaning chapter.
To prolong the life of the wiper blades, it is highly recommended to scrape off the ice on the windshield before turning on the wipers. The layer of ice has many sharp edges and can damage the micro edge of the wiper rubber element.
See also:
How fail-safe cooling works
If the engine begins to overheat: • The engine coolant temperature gauge will move to the H (hot) area. • The symbol will illuminate. If the engine reaches a preset over-temperature condition, the ...
Preparing to start your vehicle
WARNING: Extended idling at high engine speeds can produce very high temperatures in the engine and exhaust system, creating the risk of fire or other damage. WARNING: Do not park, idle, or drive ...
Vehicle identification number (VIN)
The vehicle identification number is located on the driver side instrument panel. Please note that in the graphic, XXXX is representative of your vehicle identification number. The Vehic ...