All-wheel drive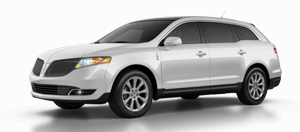 All-wheel drive is standard with the twin-turbo 3.5-liter V6. In good weather over smooth roads at modest speeds - when AWD is not needed - the system intelligently routes power only to the front wheels, improving fuel efficiency.
When driver input or road conditions indicate that slip might occur, the system sends power rearward to help prevent tire slip from happening in the first place (such as on rain-slicked or snow-covered roads).
A myriad of inputs enables the computer-controlled system to identify and immediately react - in as little as 16 milliseconds - to changing road conditions and driver demands. The amount of torque sent to the rear axle varies depending on road conditions and dynamic needs.
See also:
Driving style — good driving and fuel economy habits
Give consideration to the lists that follow and you may be able to change a number of variables and improve your fuel economy. ...
More standard luxury
The 2011 Lincoln MKZ Hybrid comes standard with features and technologies that are either not offered on the Lexus HS 250h or are available only at an extra cost. They include: SmartGauge with E ...
Changing the wiper blades
1. Pull the wiper blade and arm away from the glass. 2. Squeeze the locking tabs to release the blade from the arm and pull the blade away from the arm to remove it. 3. Attach the new bla ...