All-wheel drive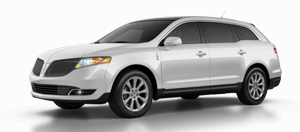 All-wheel drive is standard with the twin-turbo 3.5-liter V6. In good weather over smooth roads at modest speeds - when AWD is not needed - the system intelligently routes power only to the front wheels, improving fuel efficiency.
When driver input or road conditions indicate that slip might occur, the system sends power rearward to help prevent tire slip from happening in the first place (such as on rain-slicked or snow-covered roads).
A myriad of inputs enables the computer-controlled system to identify and immediately react - in as little as 16 milliseconds - to changing road conditions and driver demands. The amount of torque sent to the rear axle varies depending on road conditions and dynamic needs.
See also:
Trailer lamps
Trailer lamps are required on most towed vehicles. Make sure all running lights, brake lights, turn signals and hazard lights are working. Do not connect trailer lamps directly to your vehicle's t ...
Safety and environment protection
Warning symbols in this guide How can you reduce the risk of personal injury to yourself or others? In this guide, answers to such questions are contained in comments highlighted by the warning t ...
Warning lights and chimes
Warning lights and gauges can alert you to a vehicle condition that may become serious enough to cause extensive repairs. A warning light may illuminate when a problem exists with one of your ve ...