Calculating fuel economy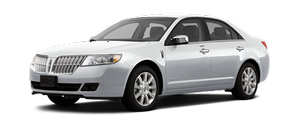 1. Fill the fuel tank completely and record the initial odometer reading (in miles or kilometers).
2. Each time you fill the tank, record the amount of fuel added (in gallons or liters).
3. After at least three to five tank fill-ups, fill the fuel tank and record the current odometer reading.
4. Subtract your initial odometer reading from the current odometer reading.
5. Follow one of the simple calculations in order to determine fuel economy:
Calculation 1: Divide total miles traveled by total gallons used.
Calculation 2: Multiply liters used by 100, then divide by total kilometers traveled.
Keep a record for at least one month and record the type of driving (city or highway). This will provide an accurate estimate of the vehicle's fuel economy under current driving conditions. Additionally, keeping records during summer and winter will show how temperature impacts fuel economy. In general, lower temperatures give lower fuel economy.
See also:
Accessory delay
With accessory delay, the window switches, audio system and moon roof (if equipped) may be used for up to 10 minutes after the ignition is turned off or until either front door is opened. ...
Front passenger sensing system
For airbags to do their job they must inflate with great force, and this force can pose a potentially deadly risk to occupants that are very close to the airbag when it begins to inflate. For some ...
Important child restraint precautions
WARNING: Always make sure your child is secured properly in a device that is appropriate for their height, age and weight. Child safety restraints must be purchased separately from the vehicle. ...