Maintenance product specifications and capacities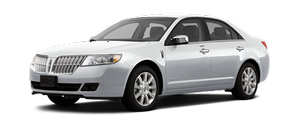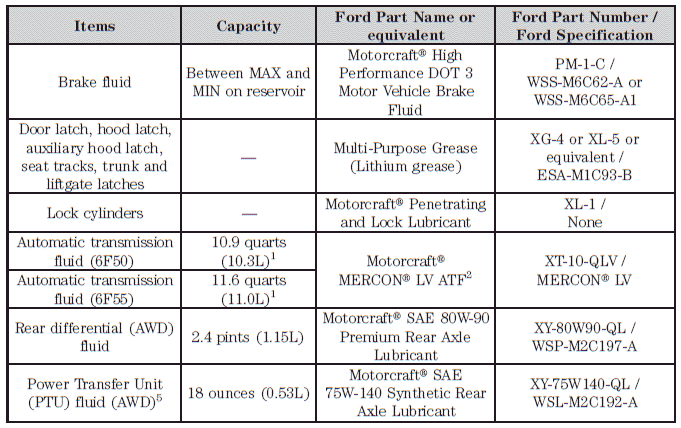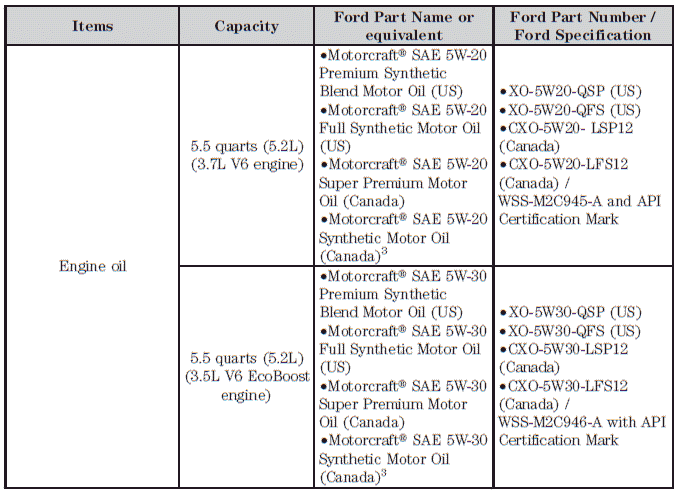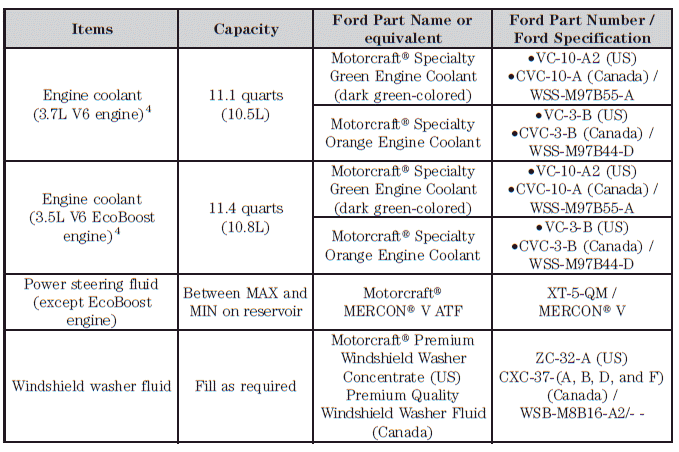 Approximate dry fill capacity. Actual amount may vary during fluid changes.
Automatic transmissions that require MERCON LV should only use MERCON LV fluid. Refer to scheduled maintenance information to determine the correct service interval. Use of any fluid other than the recommended fluid may cause transmission damage.
3Use of synthetic or synthetic blend motor oil is not mandatory. Engine oil need only meet the requirements of Ford specification WSS-M2C946-A (3.5L V6 EcoBoost engine) or WSS-M2C945-A (3.7L V6 engine) and the API Certification mark.
4Add the coolant type originally equipped in your vehicle.
5See your authorized dealer for fluid level checking or filling.
See also:
Preparing your vehicle
When the battery is disconnected or a new battery is installed, the automatic transmission must relearn its shift strategy. As a result, the transmission may have firm and/or soft shifts. This ope ...
Keyless entry keypad procedure
1. Turn the ignition to the off position. 2. Close all the doors. 3. Enter factory–set 5–digit entry code. 4. Press and hold the 3 • 4. While holding the 3 • 4 press the 7 • 8. 5. Release ...
CD/CD player care
Do: • Handle discs by their edges only. (Never touch the playing surface). • Inspect discs before playing. • Clean only with an approved CD cleaner. • Wipe discs from the center out. ...