Maintenance product specifications and capacities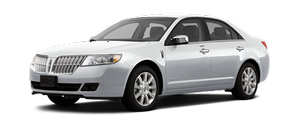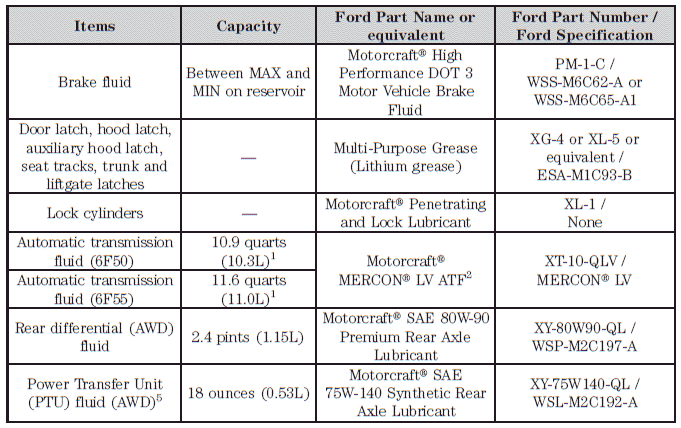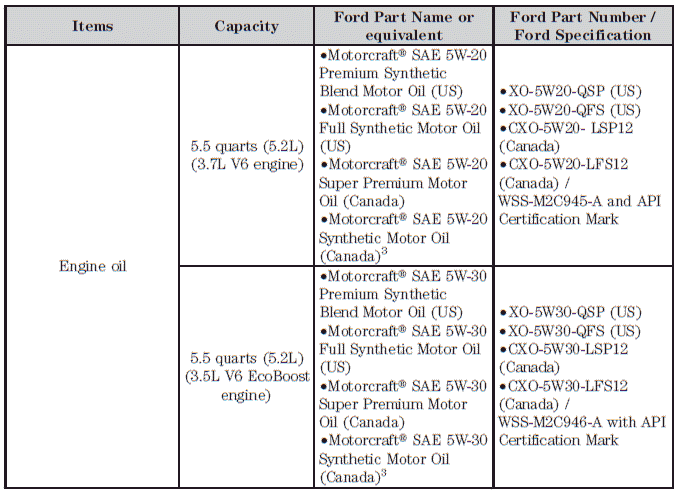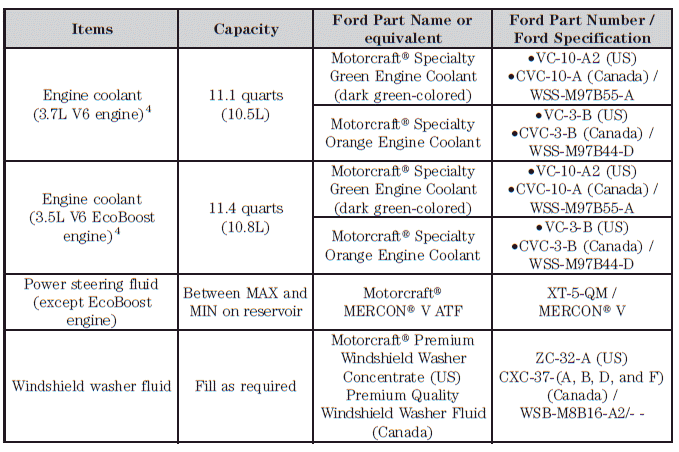 Approximate dry fill capacity. Actual amount may vary during fluid changes.
Automatic transmissions that require MERCON LV should only use MERCON LV fluid. Refer to scheduled maintenance information to determine the correct service interval. Use of any fluid other than the recommended fluid may cause transmission damage.
3Use of synthetic or synthetic blend motor oil is not mandatory. Engine oil need only meet the requirements of Ford specification WSS-M2C946-A (3.5L V6 EcoBoost engine) or WSS-M2C945-A (3.7L V6 engine) and the API Certification mark.
4Add the coolant type originally equipped in your vehicle.
5See your authorized dealer for fluid level checking or filling.
See also:
Switching off AdvanceTrac with RSC
If the vehicle is stuck in snow, mud or sand, and seems to lose engine power, switching off certain features of the AdvanceTrac with RSC system may be beneficial because the wheels are allowed to ...
When children should use booster seats
Children need to use booster seats from the time they outgrow the toddler seat until they are big enough for the vehicle seat and lap/shoulder belt to fit properly. Generally this is when they rea ...
Adding engine coolant
When adding coolant, make sure it is a 50/50 mixture of engine coolant and distilled water. Add the mixture to the coolant reservoir, when the engine is cool, until the appropriate fill level is o ...