Maintenance product specifications and capacities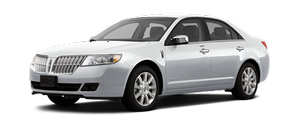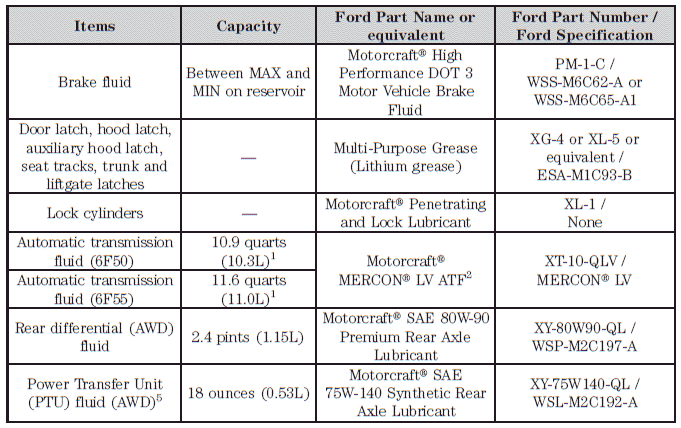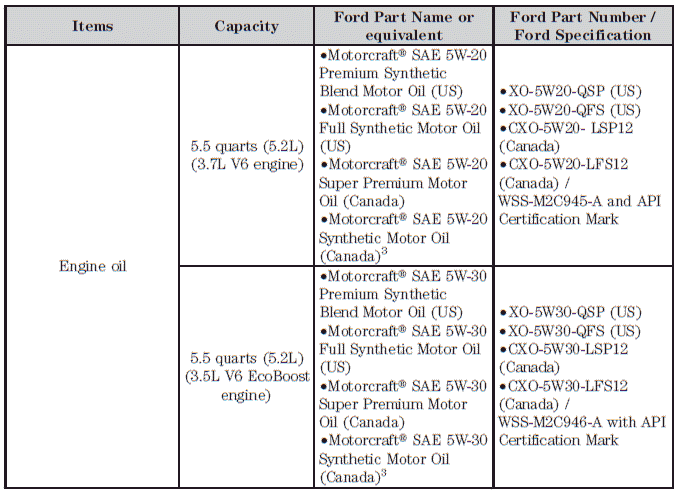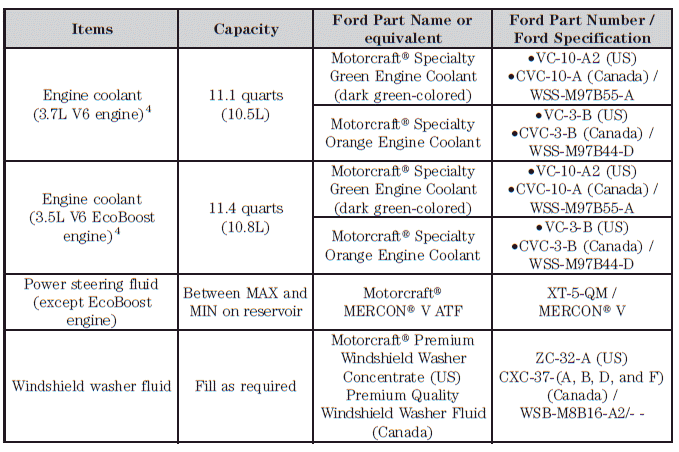 Approximate dry fill capacity. Actual amount may vary during fluid changes.
Automatic transmissions that require MERCON LV should only use MERCON LV fluid. Refer to scheduled maintenance information to determine the correct service interval. Use of any fluid other than the recommended fluid may cause transmission damage.
3Use of synthetic or synthetic blend motor oil is not mandatory. Engine oil need only meet the requirements of Ford specification WSS-M2C946-A (3.5L V6 EcoBoost engine) or WSS-M2C945-A (3.7L V6 engine) and the API Certification mark.
4Add the coolant type originally equipped in your vehicle.
5See your authorized dealer for fluid level checking or filling.
See also:
How does the safety belt pretensioner and airbag supplemental restraint system work?
The safety belt pretensioner and airbag SRS are designed to activate when the vehicle sustains longitudinal deceleration sufficient to cause the sensors to close an electrical circuit that ...
Changing the air filter element
1. Release the clamps that secure the air filter housing cover. 2. Carefully separate the two halves of the air filter housing. 3. Remove the air filter element from the air filter housing. ...
Driving through water
If driving through deep or standing water is unavoidable, proceed very slowly. Never drive through water that is higher than the bottom of the wheel rims (for cars) or the bottom of the hubs ...