Resuming the set speed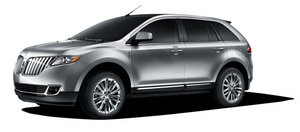 Press and release RES/CNCL. This will automatically return the vehicle to the previously set speed. The set speed will display continuously in the message center while ACC is active.
Note: Resume should only be used if the driver is aware of the set speed and intends to return to it.
See also:
Changing tires with a TPMS
Each road tire is equipped with a tire pressure sensor located inside the tire/wheel cavity. The pressure sensor is attached to the valve stem. The pressure sensor is covered by the tire and ...
Important safety precautions
When the engine starts, the idle RPM runs faster to warm the engine. If the engine idle speed does not slow down automatically, have the vehicle checked. Before starting the vehicle: 1. Make sur ...
Emergency maneuvers
• In an unavoidable emergency situation where a sudden sharp turn must be made, remember to avoid "over-driving" your vehicle (i.e., turn the steering wheel only as rapidly and as far as required ...