Turning the engine off after using remote start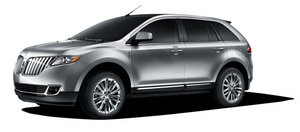 • Press

one time. The parking lamps will turn off.
You may have to be closer to the vehicle than when starting due to ground reflection and the added noise of the running engine.
You can disable or enable the remote start system through the message center. Refer to Message center in the Instrument Cluster chapter.
See also:
Service Data Recording
Service data recorders in your vehicle are capable of collecting and storing diagnostic information about your vehicle. This potentially includes information about the performance or status of var ...
Preparing your vehicle
When the battery is disconnected or a new battery is installed, the automatic transmission must relearn its shift strategy. As a result, the transmission may have firm and/or soft shifts. This ope ...
Event Data Recording
This vehicle is equipped with an event data recorder (EDR). The main purpose of an EDR is to record, in certain crash or near crash-like situations, such as an airbag deployment or hitting a roa ...