Driving through water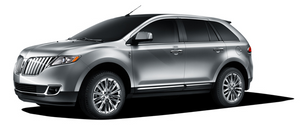 If driving through deep or standing water is unavoidable, proceed very slowly. Never drive through water that is higher than the bottom of the wheel rims (for cars) or the bottom of the hubs (for trucks).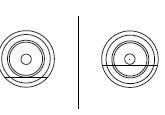 When driving through water, traction or brake capability may be limited.
Also, water may enter your engine's air intake and severely damage your engine or your vehicle may stall. Driving through deep water where the transmission vent tube is submerged may allow water into the transmission and cause internal transmission damage.
Once through the water, always dry the brakes by moving your vehicle slowly while applying light pressure on the brake pedal.
Wet brakes do not stop the vehicle as quickly as dry brakes.
See also:
Cargo & Towing
The MKX's car-based construction again shows its benefit in cargo volume; body-on-frame trucks tend to have less for an equivalent exterior size. My MKX had a power liftgate, which comes in an opt ...
CTA and reverse sensing system (RSS) interaction
CTA works along with the reverse sensing system (RSS) (if equipped). Become familiar with the warning tones of both systems. ...
Utility hook
The utility hook can be used to hang small items such as grocery bags, etc. Do not hang more than 10 lb (4.5 kg) on the hook. ...