Changing the wiper blades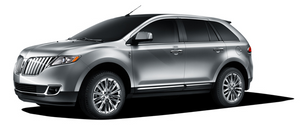 1. Pull the wiper arm away from the vehicle. Turn the blade at an angle from the wiper arm. Press the lock tab to release the blade and pull the wiper blade down toward the windshield to remove it from the arm.
2. Attach the new wiper to the wiper arm and press it into place until a click is heard.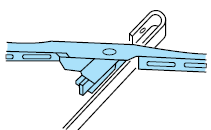 Replace wiper blades at least once per year for optimum performance.
Poor wiper quality can be improved by cleaning the wiper blades and the windshield. Refer to Windows and wiper blades in the Cleaning chapter.
To prolong the life of the wiper blades, it is highly recommended to scrape off the ice on the windshield before turning on the wipers. The layer of ice has many sharp edges and can damage the micro edge of the wiper rubber element.
See also:
Treadwear
The treadwear grade is a comparative rating based on the wear rate of the tire when tested under controlled conditions on a specified government test course. For example, a tire graded 150 would w ...
Engine oil and filter recommendations
Use SAE 5W-20 engine oil Look for this certification trademark. Only use oils certified for gasoline engines by the American Petroleum Institute (API). An oil with this trademark symbol confor ...
Parking brake
To set the parking brake (1), pull the parking brake handle up as far as possible. The BRAKE warning lamp will illuminate and will remain illuminated until the parking brake is released ...