Compass zone adjustment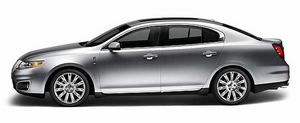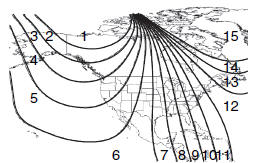 Compass zone adjustment
1. Determine which magnetic zone you are in for your geographic location by referring to the zone map.
2. Turn ignition to the on position.

3. Press and hold the 7 and 9 radio preset buttons together for approximately five seconds until ZONE XX appears in the CID.

4. Press and release the 7 and 9 radio preset buttons together, repeatedly until ZONE XX changes to the correct zone (1–15) in the CID.

5. The direction will display after the buttons are released. The zone is now updated.
See also:
How does the side air-curtain system work?
The design and development of the side air curtain system included recommended testing procedures that were developed by a group of automotive safety experts known as the Side Airbag Techn ...
Windows and wiper blades
The windshield, rear and side windows and the wiper blades should be cleaned regularly. If the wipers do not wipe properly, substances on the vehicle's glass or the wiper blades may be the cause. ...
Fuel quality
If you are experiencing starting, rough idle or hesitation driveability problems during a cold start, try a different brand of "Regular" unleaded gasoline. Do not add aftermarket fuel additive pr ...