Compass zone adjustment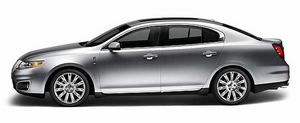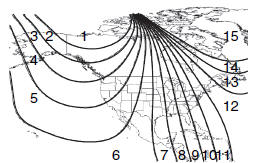 Compass zone adjustment
1. Determine which magnetic zone you are in for your geographic location by referring to the zone map.
2. Turn ignition to the on position.

3. Press and hold the 7 and 9 radio preset buttons together for approximately five seconds until ZONE XX appears in the CID.

4. Press and release the 7 and 9 radio preset buttons together, repeatedly until ZONE XX changes to the correct zone (1–15) in the CID.

5. The direction will display after the buttons are released. The zone is now updated.
See also:
Lifestyle
•Ash cup / smoker's package •Roof racks and carriers* •Cargo net •Navigation* •Cargo organization and management ...
When children should use booster seats
Children need to use booster seats from the time they outgrow the toddler seat until they are big enough for the vehicle seat and lap/shoulder belt to fit properly. Generally this is when they rea ...
Paddle shifters
The paddle shifters allow you to shift gears quickly, without taking your hands off the steering wheel. 1. To manually downshift the transmission with the gearshift lever in M (Manual), press ...