Child safety locks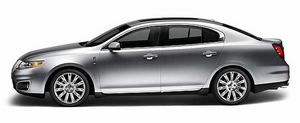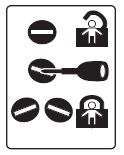 When these locks are set, the rear doors cannot be opened from the inside.
The rear doors can be opened from the outside when the childproof door locks are set, but the doors are unlocked.
The childproof locks are located on the rear edge of each rear door and must be set separately for each door. Setting the lock for one door will not automatically set the lock for both doors.
• Insert the key and turn to the lock position (key at an angle) to engage the childproof lock.
• Insert the key and turn to the unlock position (key horizontal) to disengage the childproof lock.
See also:
Starting the engine with remote start
The remote start label on your transmitter details the engine starting procedure. To start the engine using remote start: Note: Each button press must be done within three seconds of each other ...
Oils, Fluids and Flushing
In many cases, fluid discoloration is a normal operating characteristic and, by itself, does not necessarily indicate a concern or that the fluid needs to be changed. However, discolored fluids th ...
Window lock
The window lock feature allows only the driver and front passenger to operate the power windows. To lock out all the window controls (except for the driver and front passenger) press the ...