Determining if the system is operational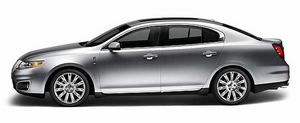 The SRS uses a readiness light in the instrument cluster or a tone to indicate the condition of the system. Refer to Warning lights and chimes in the Instrument Cluster chapter. Routine maintenance of the airbag is not required.
Any difficulty with the system is indicated by one or more of the following:
Х The readiness light (same light as used for front airbag system) will either flash or stay lit.
Х The readiness light will not illuminate immediately after ignition is turned to the on position.
Х A series of five beeps will be heard. The tone pattern will repeat periodically until the problem and light are repaired.
If any of these things happen, even intermittently, have the SRS serviced at an authorized dealer immediately. Unless serviced, the system may not function properly in the event of a collision.
See also:
Adding engine coolant
When adding coolant, make sure it is a 50/50 mixture of engine coolant and distilled water. Add the mixture to the coolant reservoir, when the engine is cool, until the appropriate fill level is o ...
Calculating fuel economy
1. Fill the fuel tank completely and record the initial odometer reading (in miles or kilometers). 2. Each time you fill the tank, record the amount of fuel added (in gallons or liters). 3. Af ...
Front crash severity sensor
The front crash severity sensor enhances the ability to detect the severity of an impact. Positioned up front, it provides valuable information early in the crash event on the severity of the impa ...