Checking the engine oil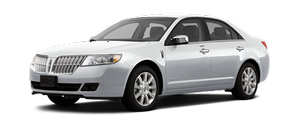 Refer to the scheduled maintenance information for the appropriate intervals for checking the engine oil.
1. Make sure the vehicle is on level ground.
2. Turn the engine off and wait 15 minutes for the oil to drain into the oil pan.
3. Set the parking brake and ensure the gearshift is securely latched in P (Park).
4. Open the hood. Protect yourself from engine heat.
5. Locate and carefully remove the engine oil level dipstick.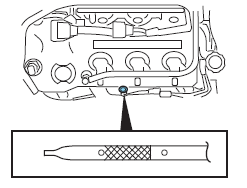 6. Wipe the dipstick clean. Insert the dipstick fully, then remove it again.
• If the oil level is within this range, the oil level is acceptable.
DO NOT ADD OIL.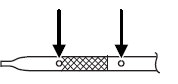 • If the oil level is below this mark, engine oil must be added to raise the level within the normal operating range.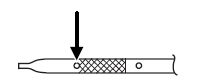 • If required, add engine oil to the engine. Refer to Adding engine oil in this chapter.
• Do not overfill the engine with oil. Oil levels above this mark may cause engine damage. If the engine is overfilled, some oil must be removed from the engine by an authorized dealer.
7. Put the dipstick back in and ensure it is fully seated.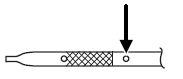 See also:
In California (U.S. Only)
California Civil Code Section 1793.2(d) requires that, if a manufacturer or its representative is unable to repair a motor vehicle to conform to the vehicle's applicable express warranty after a r ...
Trailer lamps
Trailer lamps are required on most towed vehicles. Make sure all running lights, brake lights, turn signals and hazard lights are working. Do not splice into the vehicle lamp wiring for trailer lam ...
Power distribution box
The power distribution box is located in the engine compartment. The power distribution box contains high-current fuses that protect your vehicle's main electrical systems from overloads. WARNING ...