Coolant refill capacity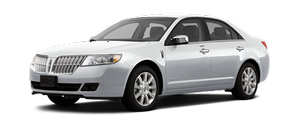 To find out how much fluid your vehicle's cooling system can hold, refer to Maintenance product specifications and capacities in this chapter.
Fill your engine coolant reservoir as outlined previously in the Adding engine coolant section.
See also:
The Bling Factor
The dumbest question an automotive journalist could pose in regard to the new Lincoln Navigator would be, "What do you notice first when looking at it?" Duh! It might as well be called t ...
Tire wear
When the tread is worn down to 1/16th of an inch (2 mm), tires must be replaced to help prevent your vehicle from skidding and hydroplaning. Built-in treadwear indicators, or "wear bars", ...
Driving Impressions
Lincoln has made some significant improvements in the Navigator's driving experience, just asFord has moved ahead with the 2003 Expedition, which is a close relative to Lincoln's SUV. The Navigato ...