Fuel quality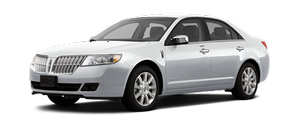 If you are experiencing starting, rough idle or hesitation driveability problems during a cold start, try a different brand of unleaded gasoline.
If the problems persist, see your authorized dealer.
Do not add aftermarket fuel additive products to your fuel tank. It should not be necessary to add any aftermarket products to your fuel tank if you continue to use high quality fuel of the recommended octane rating. These products have not been approved for your engine and could cause damage to the fuel system. Repairs to correct the effects of using an aftermarket product in your fuel may not be covered by your warranty.
Many of the world's automakers approved the World-Wide Fuel Charter that recommends gasoline specifications to provide improved performance and emission control system protection for your vehicle.
Gasolines that meet the World-Wide Fuel Charter should be used when available. Ask your fuel supplier about gasolines that meet the World-Wide Fuel Charter.
See also:
Filling the tank
The advertised fuel capacity of the fuel tank on your vehicle is equal to the rated refill capacity of the fuel tank as listed in the Maintenance product specifications and capacities section of t ...
Safety and environment protection
Warning symbols in this guide How can you reduce the risk of personal injury to yourself or others? In this guide, answers to such questions are contained in comments highlighted by the warning ...
Exceptions
There are several exceptions to the Normal Schedule. They are listed below: Normal vehicle axle maintenance: Rear axles and power take-off (PTO) units with synthetic fluid and light-duty trucks e ...