Fuel quality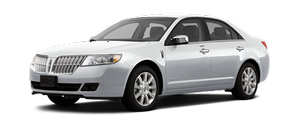 If you are experiencing starting, rough idle or hesitation driveability problems during a cold start, try a different brand of unleaded gasoline.
If the problems persist, see your authorized dealer.
Do not add aftermarket fuel additive products to your fuel tank. It should not be necessary to add any aftermarket products to your fuel tank if you continue to use high quality fuel of the recommended octane rating. These products have not been approved for your engine and could cause damage to the fuel system. Repairs to correct the effects of using an aftermarket product in your fuel may not be covered by your warranty.
Many of the world's automakers approved the World-Wide Fuel Charter that recommends gasoline specifications to provide improved performance and emission control system protection for your vehicle.
Gasolines that meet the World-Wide Fuel Charter should be used when available. Ask your fuel supplier about gasolines that meet the World-Wide Fuel Charter.
See also:
Away from home
If you are away from home when your vehicle needs service, contact the Ford Customer Relationship Center or use the online resources listed below to find the nearest authorized dealer. In the U ...
Attaching child safety seats with tether straps
Many forward-facing child safety seats include a tether strap which extends from the back of the child safety seat and hooks to an anchoring point called the top tether anchor. Tether straps are a ...
Turn signal control
The turn signal lever does not mechanically lock in the upward or downward position when activated. The turn signal control activation and cancellation is electronic. • To operate the left turn ...