Power steering fluid (except ecoboost engine)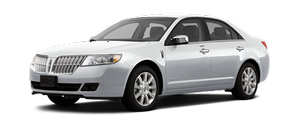 Refer to scheduled maintenance information.
1. Start the engine and let it run until it reaches normal operating temperature (the engine coolant temperature gauge indicator will be near the center of the normal area between H and C).
2. While the engine idles, turn the steering wheel left and right several times.
3. Turn the engine off.
4. Check the fluid level in the reservoir. It should be between the MIN and MAX lines. Do not add fluid if the level is in this range.
5. If the fluid is low, add fluid in small amounts, continuously checking the level until it reaches the range between the MIN and MAX lines. Be sure to put the cap back on the reservoir. Refer to Maintenance product specifications and capacities in this chapter for the proper fluid type.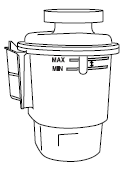 See also:
Ordering additional owner's literature
To order the publications in this portfolio, contact Helm, Incorporated at: HELM, INCORPORATED P.O. Box 07150 Detroit, Michigan 48207 Or to order a free publication catalog, call toll free: 1 ...
Attaching child safety seats with tether straps
Many forward-facing child safety seats include a tether strap which extends from the back of the child safety seat and hooks to an anchoring point called the top tether anchor. Tether straps are a ...
Brakes
Occasional brake noise is normal. If a metal-to-metal, continuous grinding or continuous squeal sound is present, the brake linings may be worn-out and should be inspected by an authorized dealer. ...