Trailer towing tips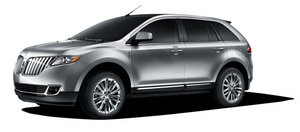 Х Practice turning, stopping and backing-up before starting on a trip to get the feel of the vehicle-trailer combination. When turning, make wider turns so the trailer wheels will clear curbs and other obstacles.
Х To aid in engine/transmission cooling and A/C efficiency during hot weather while stopped in traffic, place the gearshift lever in P (Park).
Х After you have traveled 50 miles (80 km), thoroughly check your hitch, electrical connections and trailer wheel lug nuts.
Х If you are driving down a long or steep hill, shift to a lower gear. Do not apply the brakes continuously, as they may overheat and become less effective.
Х Vehicles with trailers should not be parked on a grade. If you must park on a grade, place wheel chocks under the trailerТs wheels.