Passenger compartment fuse panel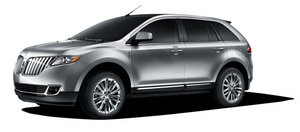 The fuse panel is located behind a trim panel on the left side of the driver's footwell near the parking brake. To remove the trim panel, slide the release lever to the right then pull the trim panel out.
To remove the fuse panel cover, press in the tabs on both sides of the cover, then pull the cover off.
To reinstall the fuse panel cover, place the top part of the cover on the fuse panel, then push the bottom part of the cover until it clicks into place. Gently pull on the cover to make sure it is secure.
To reinstall the trim panel, align the tabs on the bottom of the panel with the grooves, push the panel shut and slide the release lever to the left to secure the panel.
To remove a fuse, use the fuse puller tool provided on the fuse panel cover.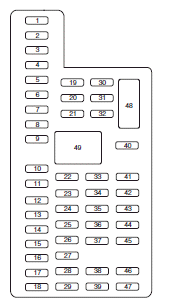 The fuses are coded as follows.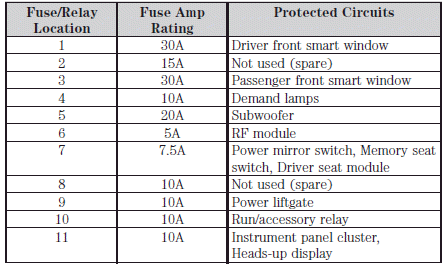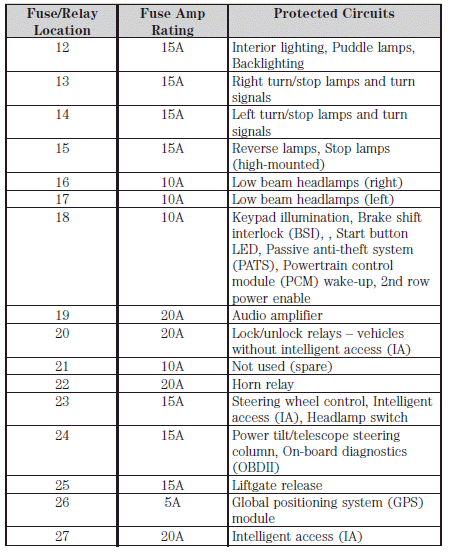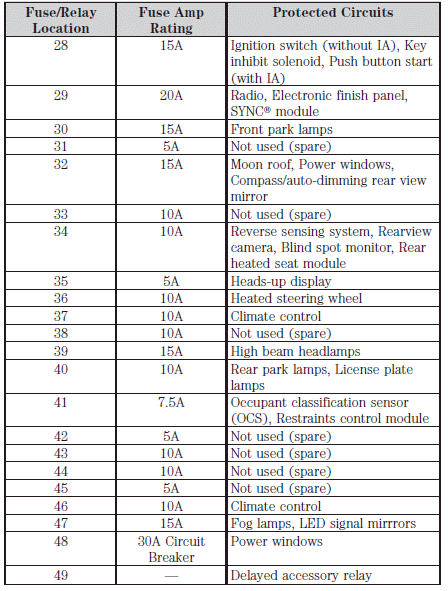 See also:
Folding down the 60/40 rear seats
Note: The head restraints should be placed in the full down position before folding the seatback down. Note: Ensure that no objects such as books, purses, or briefcases are on the floor in fron ...
Removing vehicle from storage
When your vehicle is ready to come out of storage, do the following: • Wash your vehicle to remove any dirt or grease film build-up on window surfaces. • Check windshield wipers for any deterio ...
When Your Temporary Spare Tire Is Installed
When one of your road tires needs to be replaced with the temporary spare, the TPMS will continue to identify an issue to remind you that the damaged road wheel/tire needs to be repaired and put b ...