In California (U.S. Only)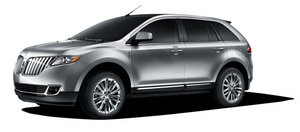 California Civil Code Section 1793.2(d) requires that, if a manufacturer or its representative is unable to repair a motor vehicle to conform to the vehicle's applicable express warranty after a reasonable number of attempts, the manufacturer shall be required to either replace the vehicle with one substantially identical or repurchase the vehicle and reimburse the buyer in an amount equal to the actual price paid or payable by the consumer (less a reasonable allowance for consumer use). The consumer has the right to choose whether to receive a refund or replacement vehicle.
California Civil Code Section 1793.22(b) presumes that the manufacturer has had a reasonable number of attempts to conform the vehicle to its applicable express warranties if, within the first 18 months of ownership of a new vehicle or the first 18,000 miles (29,000 km), whichever occurs first:
1. Two or more repair attempts are made on the same non-conformity likely to cause death or serious bodily injury OR
2. Four or more repair attempts are made on the same nonconformity (a defect or condition that substantially impairs the use, value or safety of the vehicle) OR
3. The vehicle is out of service for repair of nonconformities for a total of more than 30 calendar days (not necessarily all at one time) In the case of 1 or 2 above, the consumer must also notify the manufacturer of the need for the repair of the nonconformity at the following address:
Ford Motor Company
16800 Executive Plaza Drive
Mail Drop 3NE-B
Dearborn, MI 48126
You are required to submit your warranty dispute to BBB AUTO LINE before asserting in court any rights or remedies conferred by California Civil Code Section 1793.22(b). You are also required to use BBB AUTO LINE before exercising rights or seeking remedies created by the Federal Magnuson-Moss Warranty Act, 15 U.S.C. sec. 2301 et seq. If you choose to seek redress by pursuing rights and remedies not created by California Civil Code Section 1793.22(b) or the Magnuson-Moss Warranty Act, resort to BBB AUTO LINE is not required by those statutes.
See also:
Ordering additional owner's literature
To order the publications in this portfolio, contact Helm, Incorporated at: HELM, INCORPORATED P.O. Box 07150 Detroit, Michigan 48207 Or to order a free publication catalog, call toll free: 1 ...
P (Park)
This position locks the transmission and prevents the front wheels from turning. To put your vehicle in gear: • Press the brake pedal • Move the gearshift lever into the desired gear To pu ...
Engine oil and filter recommendations
Use SAE 5W-20 engine oil Look for this certification trademark. Only use oils certified for gasoline engines by the American Petroleum Institute (API). An oil with this trademark symbol confor ...