Ordering additional owner's literature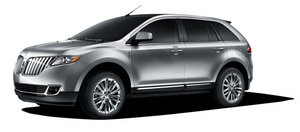 To order the publications in this portfolio, contact Helm, Incorporated at:
HELM, INCORPORATED
P.O. Box 07150
Detroit, Michigan 48207
Or to order a free publication catalog, call toll free: 1-800-782-4356
Monday-Friday 8:00 a.m. - 6:00 p.m. EST
Helm, Incorporated can also be reached by their website:
www.helminc.com.
(Items in this catalog may be purchased by credit card, check or money order.)
Obtaining a French Owner's Guide
French Owner's Guides can be obtained from your authorized dealer or by contacting Helm, Incorporated using the contact information listed previously in this section.
See also:
Four-wheel anti-lock brake system (ABS)
Your vehicle is equipped with an anti-lock braking system (ABS). This system helps you maintain steering control during emergency stops by keeping the brakes from locking. Noise from the ABS pump ...
Replacing fog lamp bulbs
1. Make sure the fog lamp switch is in the off position. 2. Rotate the harness/bulb assembly counterclockwise, to remove from the fog lamp. 3. Carefully disconnect the bulb from the harness ...
Inspecting your tires and wheel valve stems
Periodically inspect the tire treads for uneven or excessive wear and remove objects such as stones, nails or glass that may be wedged in the tread grooves. Check the tire and valve stems for hole ...