Ordering additional owner's literature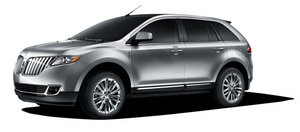 To order the publications in this portfolio, contact Helm, Incorporated at:
HELM, INCORPORATED
P.O. Box 07150
Detroit, Michigan 48207
Or to order a free publication catalog, call toll free: 1-800-782-4356
Monday-Friday 8:00 a.m. - 6:00 p.m. EST
Helm, Incorporated can also be reached by their website:
www.helminc.com.
(Items in this catalog may be purchased by credit card, check or money order.)
Obtaining a French Owner's Guide
French Owner's Guides can be obtained from your authorized dealer or by contacting Helm, Incorporated using the contact information listed previously in this section.
See also:
Treadwear
The treadwear grade is a comparative rating based on the wear rate of the tire when tested under controlled conditions on a specified government test course. For example, a tire graded 150 would w ...
Adaptive cruise control
Adaptive cruise control (ACC) is paired with collision warning because both utilize the forward-looking radar system. With a range up to 600 feet, ACC monitors and adjusts the speed of the Lincoln M ...
INTERIOR
The MKZ Hybrid's interior is where it really shines. Not literally; it literally shines on the outside with all that chrome. On the inside there's a little shine but mostly some luxury-type touche ...