Ordering additional owner's literature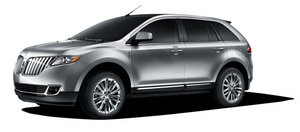 To order the publications in this portfolio, contact Helm, Incorporated at:
HELM, INCORPORATED
P.O. Box 07150
Detroit, Michigan 48207
Or to order a free publication catalog, call toll free: 1-800-782-4356
Monday-Friday 8:00 a.m. - 6:00 p.m. EST
Helm, Incorporated can also be reached by their website:
www.helminc.com.
(Items in this catalog may be purchased by credit card, check or money order.)
Obtaining a French Owner's Guide
French Owner's Guides can be obtained from your authorized dealer or by contacting Helm, Incorporated using the contact information listed previously in this section.
See also:
Types of garage door openers (rolling code and fixed code)
The Car2U Home Automation System may be programmed to operate rolling code and fixed code garage door openers. • Rolling code garage door openers were produced after 1996 and are code protected. ...
Special operating conditions
If you operate your vehicle primarily in any of the following conditions, you need to perform additional maintenance as indicated. If you occasionally operate your vehicle under any of these con ...
Global open windows
Press and hold on the remote transmitter to begin opening the two front windows and (if equipped) vent the moon roof. • The control can then be released and the windows will complete the ...