Removing vehicle from storage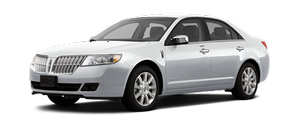 When your vehicle is ready to come out of storage, do the following:
• Wash your vehicle to remove any dirt or grease film build-up on window surfaces.
• Check windshield wipers for any deterioration.
• Check under the hood for any foreign material that may have collected during storage (mice/squirrel nests).
• Check the exhaust for any foreign material that may have collected during storage.
• Check tire pressures and set tire inflation per the Tire Label.
• Check brake pedal operation. Drive the vehicle 15 ft (4.5 meters) back and forth to remove rust build-up.
• Check fluid levels (including coolant, oil and gas) to make sure there are no leaks, and fluids are at recommended levels.
• If the battery was removed, clean the battery cable ends and inspect.
If you have any concerns or issues, contact your authorized dealer.
See also:
Protecting your investment
Maintenance is an investment that will pay dividends in the form of improved reliability, durability and resale value. To ensure the proper performance of your vehicle and its emission control sys ...
Starting your vehicle
This system meets all Canadian interference-causing equipment standard requirements regulating the impulse electrical field strength of radio noise. Don't press the accelerator before or during ...
Intelligent Oil Life Monitor™
Your vehicle is equipped with an Intelligent Oil Life Monitor™ that determines when the engine oil should be changed based on how your vehicles is used. By using several important factors in its c ...