ACC Not Available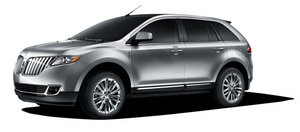 Several conditions exist which can cause ACC to deactivate or prevent ACC from activating when requested. These conditions include:
• The sensor is blocked, refer to Blocked sensor in this section.
• Brake temperature is high, refer to Hilly condition usage in this section.
• A failure has occurred in the ACC system or related system.
See also:
Opening windows and moon roof (if equipped)
You can open the vehicle's windows, and (if equipped) vent the moon roof (power shade opens) by using the control on the transmitter. Refer to Power windows in the Driver Controls chapter for mor ...
Replacing HID headlamp bulbs (if equipped)
The low beam headlamps on your vehicle use a "high intensity discharge" source. These lamps operate at a high voltage. When the bulb is burned out, the bulb and starter capsule assembly must be re ...
Lamp assembly condensation
Exterior lamps are vented to accommodate normal changes in pressure. Condensation can be a natural by-product of this design. When moist air enters the lamp assembly through the vents, there is a p ...